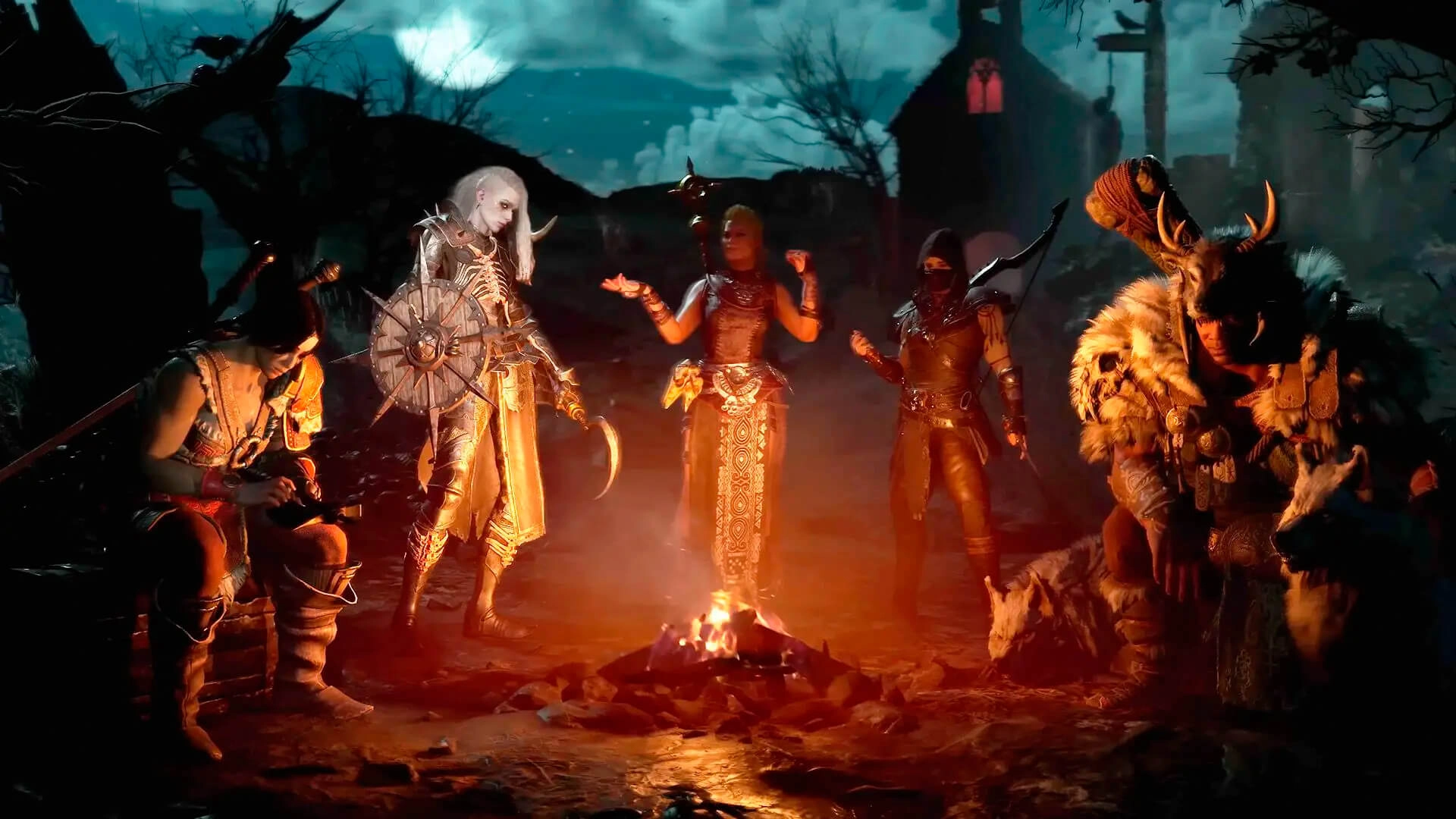 Diablo 4 Class Tier List
DIABLO 4 is a famous fantasy game with various RPG elements. The Blizzard company made an announcement about the release of entertainment in game format in 2019. To interest players around the world, it gradually revealed details of the long-awaited entertainment content. DIABLO 4 is released on June 6, 2023 for portable gaming consoles and computer devices. Everyone can play an exciting game with action elements by selecting one of the classes in the proposed list right now.
It is worth noting a brief plot twist in this part. The story continues after 53 years. Sanctuary survived the war between Heaven and Underworld, but not without losses. However, after the war ended, the heroes expected to build a peaceful life, but a new evil came into the world, that they must fight with all their powers.
All interested players can expect a long and fascinating adventure in the world of DIABLO 4 with unlimited possibilities, where they must defeat the darkness and despair that the insidious Lilith plans to sow.
MULTIPLAYER AND PVP IN DIABLO 4
DIABLO 4 is undoubtedly a popular platform for games that feature multiplayer, making it similar to the MMO. However, players still have the opportunity to build the story campaign and related moves individually. Certainly, those who prefer teamwork have a chance to enlist the support of other members of the game and unite to pass the tasks on the next dungeon. The group can have up to four people in its composition. Moreover, the world of DIABLO 4 sometimes organizes special events that motivate players from all over the world to play in the team. It is because each character in the game gets from 5 to 10% bonus points to their skill. In addition, experienced users of DIABLO 4 note that the strength of some of the monsters in the dungeons is quite large. This leads to the idea to build a group instead of doing heroic deeds over and over again alone.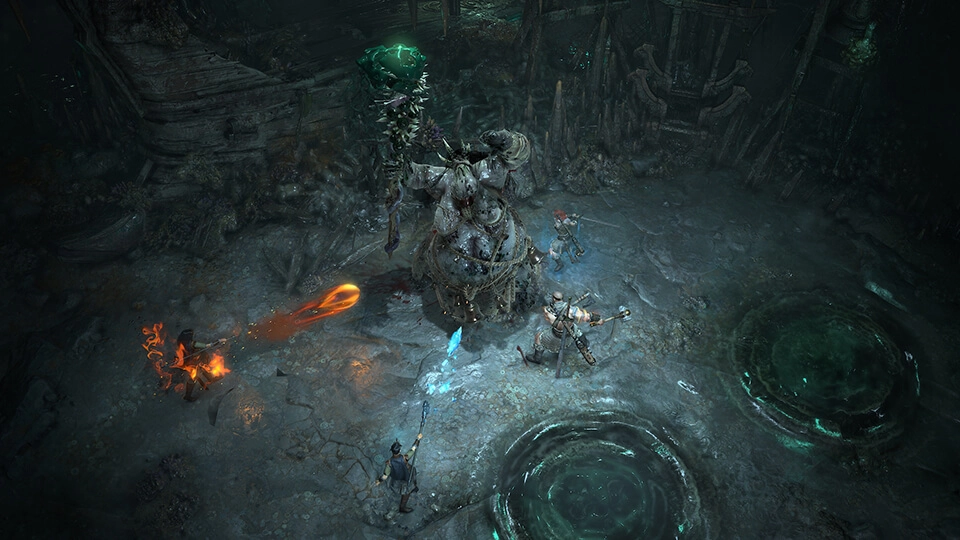 LIST OF CLASSES LEVELS OF DIABLO 4
DIABLO 4 is an entertainment that provides a list of classes levels, so gamers can easily understand the virtual game world and enjoy the character of their choice. To understand which class suits you better, you need to analyze each one separately. You have an opportunity to get familiar with the class individually in the world of Diablo, where a certain type has its pros and cons. Learning them will provide you with significant progress during passing the variety of quests in the dungeon.
There were five main best classes at the time of DIABLO 4's release, and each had its own characteristics and gameplay style. Gamers could take them as a basis to successfully complete the started entertainment. By the way, many users have noted that the class in the list is interesting and fascinating in its own way, where they are offered special tools to perform story quests and build productive passage of the dark corners of the dungeon.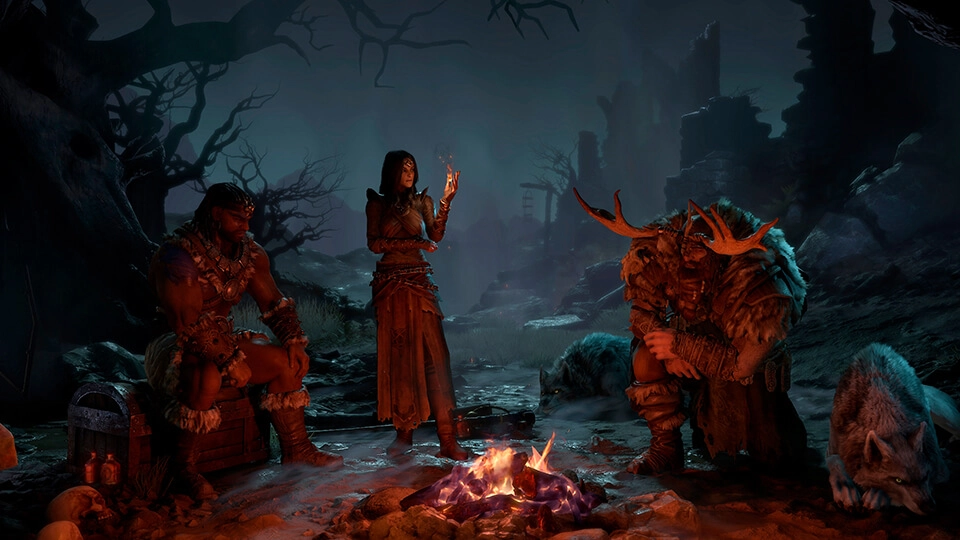 However, don't forget that when facing endgame bosses, a significant role will play the tactic builds, especially if you play for the first time. Ranking classes in the world of DIABLO 4 is carried out from best to worst:
Necromancer.
Sorcerer.
Rogue.
Druid.
Barbarian.
This list of levels was compiled considering specific points, namely class strength in terms of DPS, the availability of a large number of skills when creating a build with different game styles, efficiency and speed of helping players in a team. The entire list is generated based on utility and overall gameplay, and it is constantly updated according to its development.
FEATURES OF CLASS LEVELS
The ranking list DIABLO 4 allows you to use its assigned score and apply strength, efficiency and versatility in both endgame and speed farm mode. For more accurate understanding, it is worth designating that the higher the class level, the more popular, stronger and more desirable the character is considered. Each ranking is carried out based on how well it functions and the coefficient of utility is high. At the time of release of DIABLO 4, there was a builds list where the special system of scores in the form of letters is used: S - the highest score, and then in descending order.
In the Finals, the S level is occupied by Rogue and Necromancer. Group A belongs to Druid and Sorcerer, and Group B to Barbarian. At Speedfarm, the Sorcerer and Rogue won the best S score. Barbarian and Druid designated their characters as level A, and Necromancer - as group B.
If you want to be more detail-oriented on the character who causes the most crushing damage and passes all phases of the game efficiently, it is necessary to understand each class separately in the virtual world of DIABLO 4.
NECROMANCER
This class of Diablo games fans conquers most users, not only experienced, but also beginners. All this is due to the ability to do simple jobs and fight for them. Necromancer has a safe game mode, which is ideal for less experienced players. Every Diablo gamer can take his time to focus on a particular task and think about his next actions at the moment when skeleton warriors do crushing damage.
You should also not forget the tools that class offers. Here you will need to develop special strategic skills and analytical thinking abilities in order to make more complex builds in Diablo. In addition, it is worth pointing out the fact that this class causes impressive damage when it comes to fighting one or more powerful opponents. For example:
blow up corpses;
perform debuffs in a variety of class areas;
use and attack using ethereal scythe;
reduce blows or renew strength.
Therefore, this class is one of the strongest groups relative to the other classes, using which you can simply enjoy the game with a high survival rate and an impressive number of tools in the list.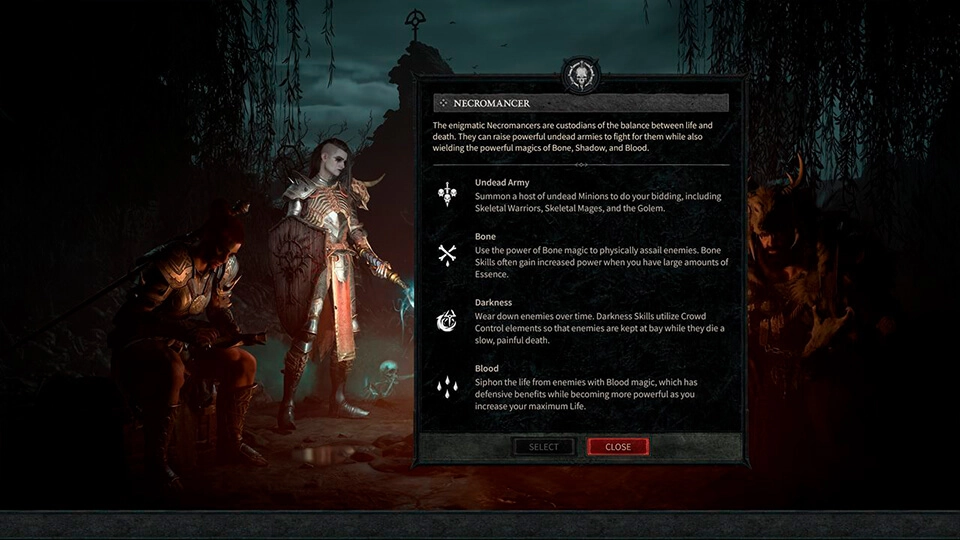 SORCERER
It is a powerful Diablo spellcaster who uses elemental magic to deliver an explosive attack in the following actions. The dark horse of the class from the proposed list, where he can not only resurrect the dead, but also curse spell-causing enemies. Sorcerer also does devastating spells that lead to controlling bosses on the battlefield and providing defensive mechanisms and mobility skill to eliminate potential trouble and danger in Diablo. Using Sorcerer, it is easy to navigate how powerful characters are compared to other classes. When it comes to damage, Sorcerer shows amazing results from skeletons that evaporate from Chain Lightning to the famous and terrifying boss crushed by the mythical Hydra. Thanks to these actions, the strength of the class is increased to the best scores.
According to the guide on the game's main stats, there are either barriers or the ability to change location to withstand competition with bosses. When participating in this class, you must remember that being far enough away from the enemy does not guarantee loss of power. Diablo gamers who take guides actions from a Sorcerer will be rewarded for their dedication to this class type.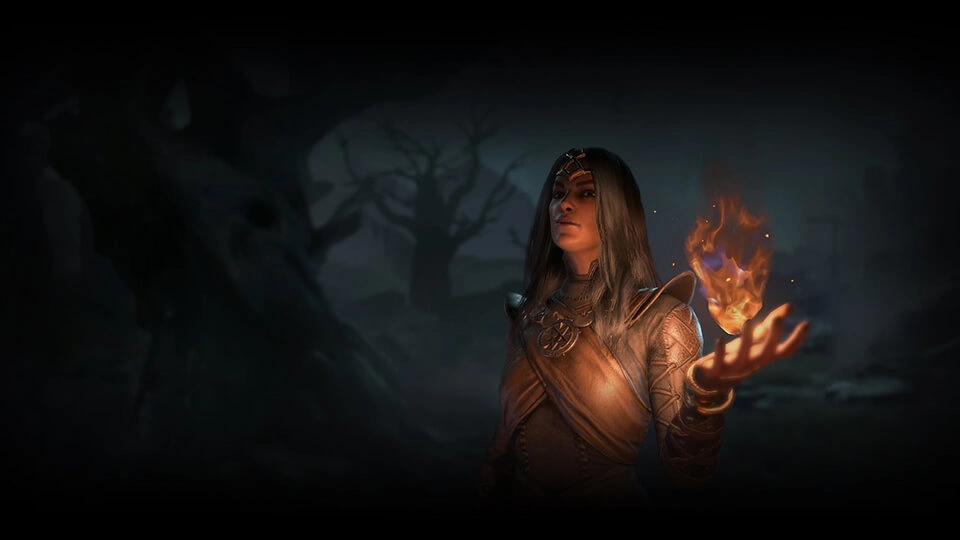 ROGUE
It is a versatile class character in the world of Diablo, attacking with a bow at a distance and a razor-sharp dagger at close range. Rogue also has access to potent poisons and cunning traps that make monsters and bosses shudder at the sight of him. Weakening an enemy is fatal, as this type of character blows him up. To build tactical actions and take full advantage of the fighter, you need to consider Rogue's adaptability from ranged to melee combat.
It is considered to be quite a difficult choice for Diablo newcomers, because they will have to work hard here with incoming damage, planning their actions. If you want to use the class and all the mechanics from the fighter in Diablo, you have to remember that he has no crowd control, so you have to do damage with maximum force.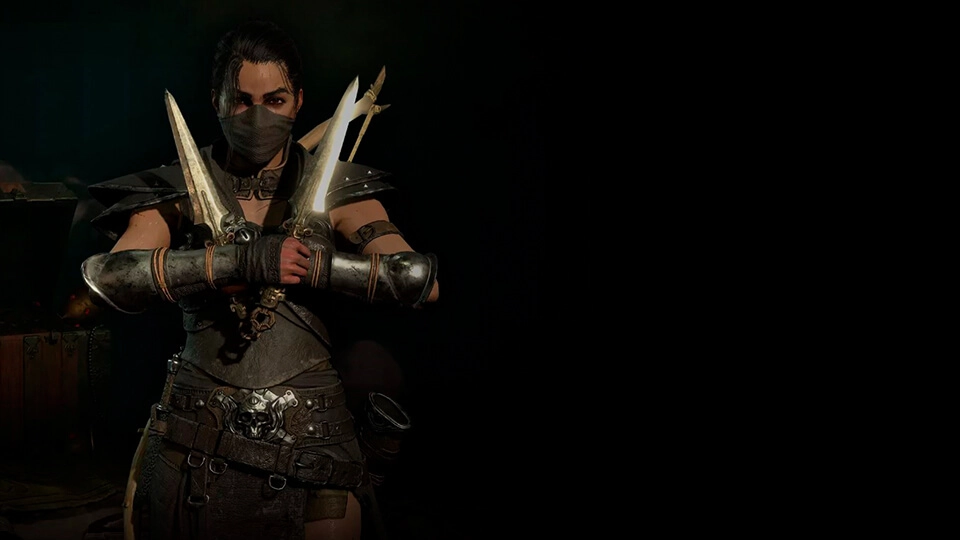 DRUID
This class is a kind of werewolf, who can reincarnate for the upcoming battle or call up helpers for battle. Druid quite often guides the elements of earth and storm to deal devastating damage and provide support to his allies. He is described as a resilient character with a high stamina rating. The first difficulties the Druid may encounter are guide actions with class resources and spirit points. Without automatic generation, the player's actions will be very limited. It is very important to use all possible aspects and gems of the Druid so that he generates as much as possible.
In conclusion, Druid has a fair number of tools that are important when fighting bosses and groups of monsters. Also, the majority of Diablo users have spoken of Druid as an immortal, which makes it possible to shine in the endgame, regardless of other actions.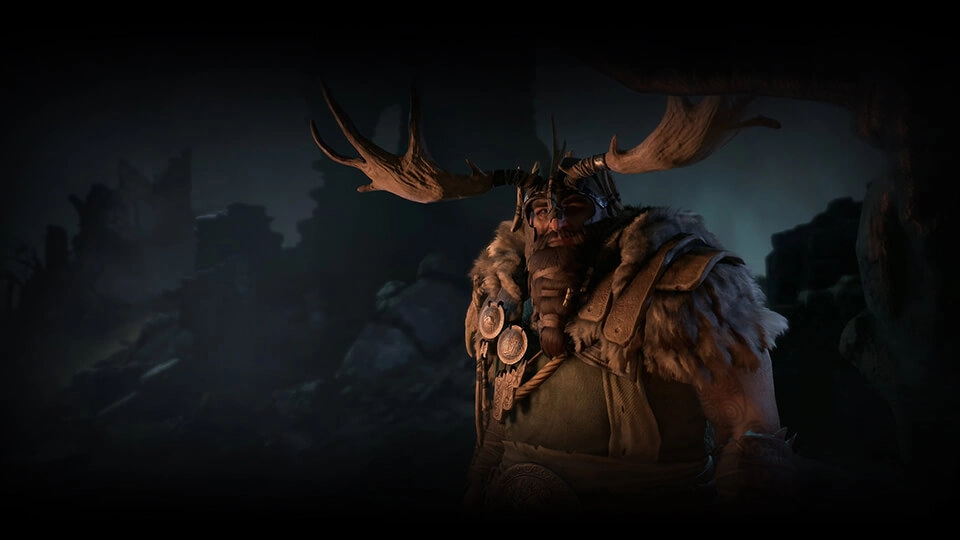 BARBARIAN
It is a well-equipped character, compared to other classes where the Barbarian can have several weapons available at once. They are quite fearsome and hardy opponents that are available in the Diablo world. It is also a class of melee combat and a well-known figure in the Diablo series. It's worth noting that he does a lot of passive damage, with builds like hammer, whirlwind, rage and many other.
Some players point out that the ability class can guide several types of assistance on the team, as well as other fascinating and interesting actions. Some common disadvantages of class include a slow play style, small character movement radius, as well as limitations in controlling the battlefield. By the way, you have to wait a while to repeat the gameplay in the Diablo world.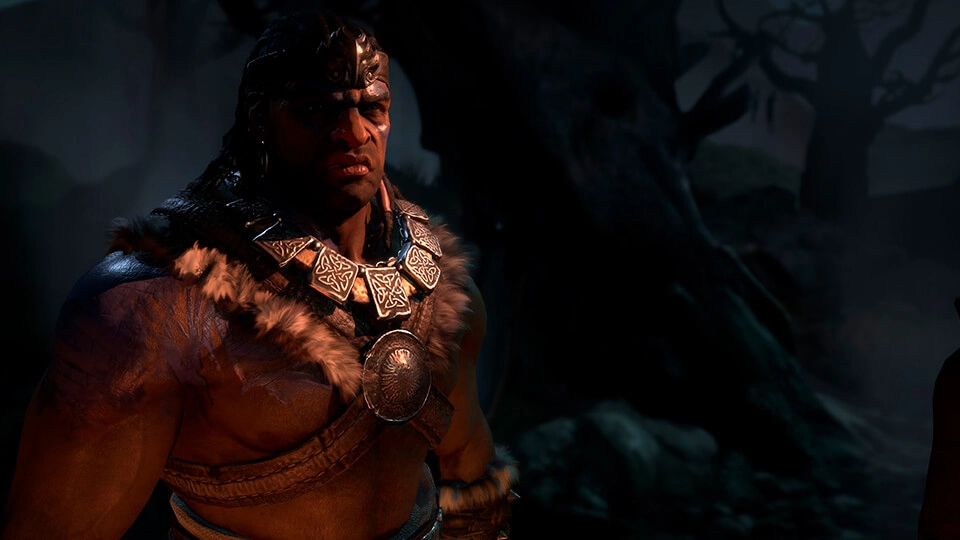 CONCLUSION
Undoubtedly, the entertainment DIABLO 4 will please all owners of Xbox and computer devices. Considering all the pros and cons of each classes, player successfully completes all the tasks and builds different game combinations. Here you will find melee and ranged fighters, a hybrid class, as well as manipulators of life and death rates of enemies. Don't let your opponents plunge the world of DIABLO 4 into darkness and chaos!

26.6.2023